I could not believe that I got Final Fantasy XI HDD 40GB for only $15 at ToysRUs. They have a lot of games on sale right now so you should stop by your local store and check it out.
Some CDs which I ordered from cdjapan: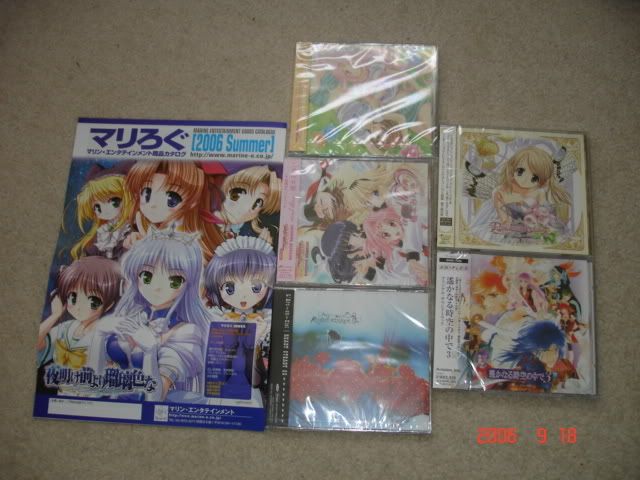 READY STEADY GO, Ever After, Girls Bravo Second Season Ending Maxi-single: "and then" , PS2 Game "Princess Maker 4" Theme Song - Glass Kagami no Yume , Haruka naru toki no naka de 3 Original Soundtrack.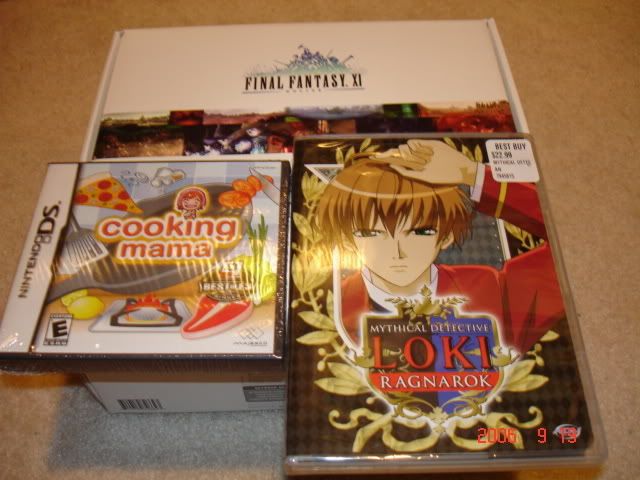 Besides FF XI HDD 40Gb I also bought Cooking Mama for NDS and Detective Loki vol.7